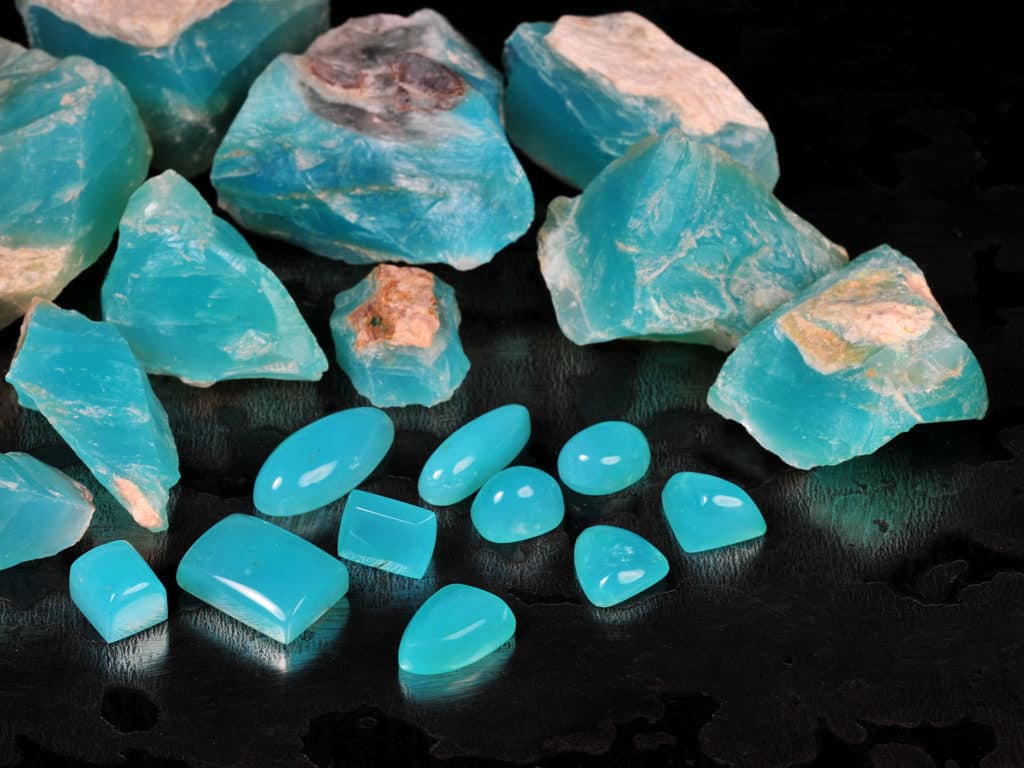 Peruvian blue opal is a beautiful and rare opal found only in Peru. Its color ranges from deep blue hues to lighter pastel blue shades. This material is often included (containing foreign material) and can be found with brown host rock and even black fern-like dendrites that detract from the beauty of cut stones.
Finding good clean material today with saturated color is nearly impossible. All of the material used in my work came from older collections or parcels that were mined years ago.
If you like Peruvian blue opal you might like Gem Silica too as it has similar color and look.