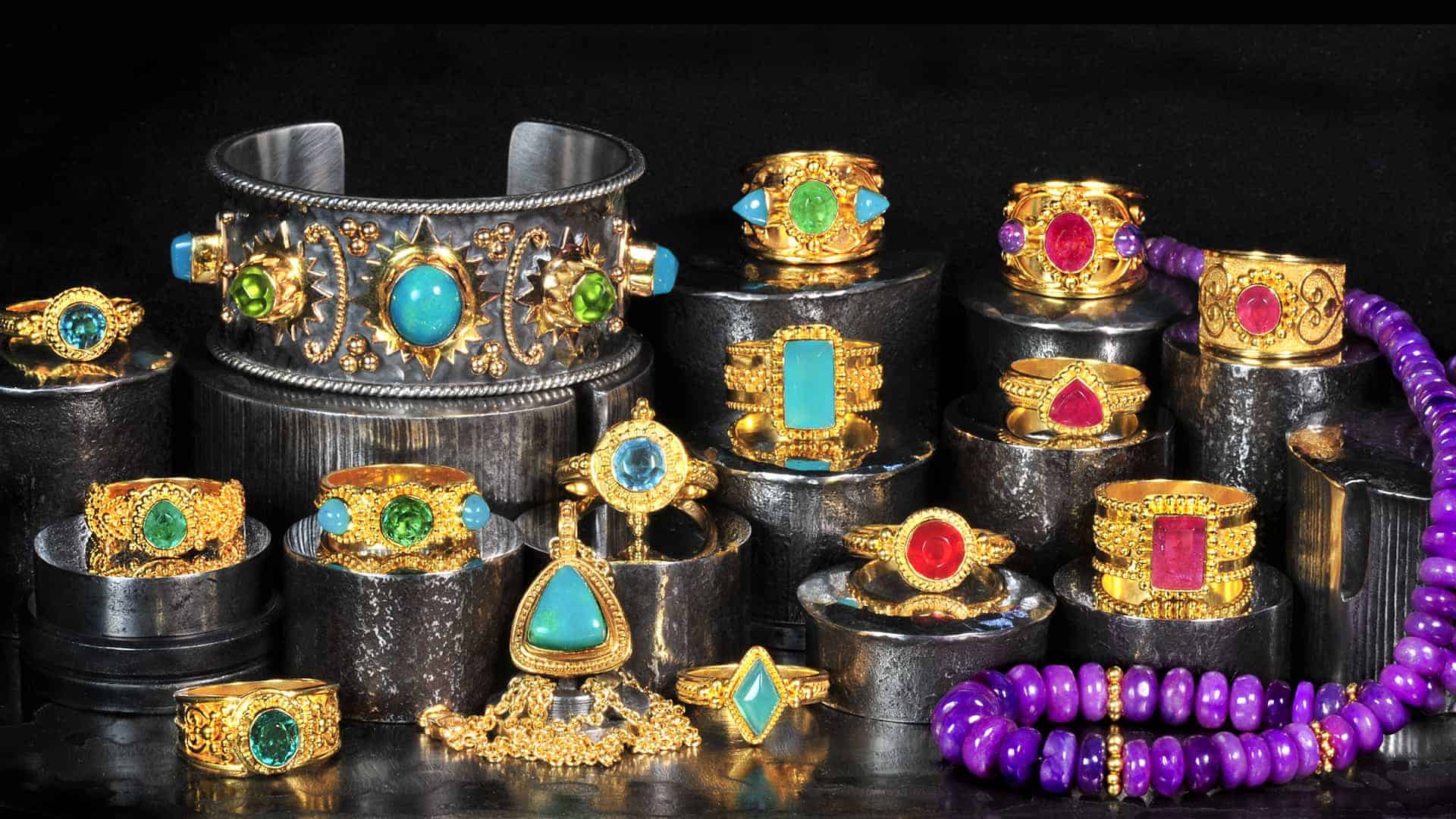 ABOUT ANCIENT ROADS
Ancient Roads Jewelry is a different kind of jewelry store.   I am a gemstone cutter/jewelry designer and I specialize in finding and cutting only natural gems and setting them in high-karat gold (18k & 22k).   Nearly everything you see here I have hand cut to ensure authenticity and provenance.
Probably unknown to most outside of the jewelry industry but most commercially produced jewelry (excluding diamonds) is produced using enhanced or treated gems (and often man-made simulants).  These gems, are less valuable than their natural counterparts and don't have a place when you are trying to create authentic, handmade heirloom pieces like I do.
Many of my designs have their roots in ancient civilizations.  My inspiration comes from ancient cultures like the Etrucscans (pre-dated the Romans), Roman, Greek and Byzantine civilizations, all of which added their own influences as jewelry designs evolved.   Many of these styles moved back and forth between trading partners in the East finding new elements as jewelry makers adopted methods and styles of their counterparts throughout the Old World.
When you acquire a piece of my jewelry you are truly buying a future family heirloom. Every piece is handmade and a one-of-a-kind.